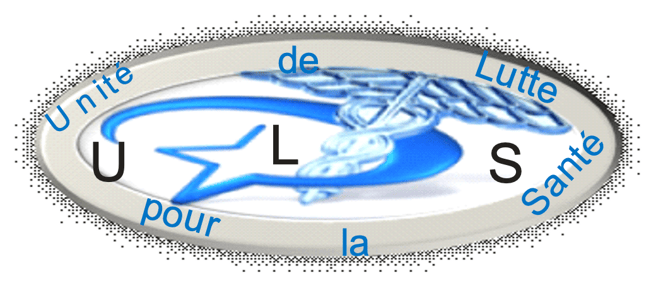 We Provide Services in ULS Communities
Mobile Clinic
(Mombin Crochu & Bande du Nord)
(an extension of the Community Health Centers)
Mobile clinics are a very important means to bring life-saving care to many people living in the more remote areas in Haiti. Many isolated and marginalized Haitian people believed that hospitals were only for rich people and they were sometimes fearful of doctors. Mobile Clinics allow us to get to know and connect with these people. Through Mobile Clinics, many lives have been touched or saved by providing treatment for high blood pressure, diabetes, and stroke prevention. At Mobile Clinics we gather people for education and share information about sanitization and health. The Mobile Clinics also have served as places of community-building and reconciliation between neighbors who are sometimes alienated from each other; at times suspecting their neighbors to be the cause of their illness. Education and health services provided at the Mobile Clinic can address this myth.
Scholarship Program
(Mombin Crochu & Bande du Nord)
Many Haitian children do not have the opportunity to get an education. ULS believes that education is the best way to provide Haitian children with an opportunity for a future free of fear and filled with hope for a better life. With education, our children will believe they can be part of a productive and self-sufficient community. The ULS Scholarship Program provides scholarships to poor Haitian children so that can attend primary school, secondary school, professional, and university, and begin to build a path out of poverty.
Widow Program
(Mombin Crochu)
This program was established in December 2013 to support elderly widows who have nothing and no one to help them. ULS staff prepare and serve a meal to them once a month, and distribute dry food for them to take home. ULS takes the opportunity of meeting with them to triage their health issues, and provide medicine and other items who cannot afford them.
Goat Program
(Mombin Crochu)
Through the support of an organization called "The Lord's Work", we have been able to provide goats to families in need since 2018. The provision of goats is a sustainable way to empower households to improve their health and economic stability. Families use goat milk to feed their babies and prevent malnutrition and its complication like kwashiorkor and impaired cognitive development. They are also able to sell the extra milk. Give a family a bag of rice today and they will return tomorrow in need of another bag of rice… Give a family a goat today, and they will have 10 goats tomorrow. When the family goat has a baby, they can sell that goat for a profit, have goat meat to feed their family or sell it to pay their children's tuition. In a sense, these are loans because the recipients then contribute the first offspring- a goat for a goat- back to the program so that others in the community can receive this gift as well.
Community Health Worker Outreach
(Mombin Crochu & Bande du Nord)
In Haiti, Community Health Workers are called "Ajans de Sante" in Haiti, and they provide a very important connection between the health center and the community. They reach out to the community, establishing trusted relationships and providing direct services such as vaccination and health education. They visit homes of pregnant women and malnourished children, to make sure that they are all receiving ongoing care. They increase the impact of the health centers by acting as agents of the health center, and by referring patients to the center who need care beyond what they are trained to provide.
Mothers' Club
(Mombin Crochu & Bande du Nord)
ULS has established a Mothers' Club in which mothers of small children can learn from staff about how they can address malnutrition in their children, how to improve hygiene and prevent illness, and other health education including exclusive breastfeeding, nutrition, prenatal and postnatal care, danger signs of pregnancy, and family planning. In addition to improving their own health, the women also encourage one another to have their children vaccinated and dewormed, give birth at the clinic, and other similar subjects important to their health and the health of their children.
Microloan Program
(Mombin Crochu)
The microloan program gives small loans to the poor. This begins with a small amount, typically 1000 Haitian gourdes (or about $10). This amount allows women to establish a small business of their choice like selling boiled eggs and bananas; some rice, a breakfast staple in Haiti, or buying a donkey that will enable them to carry heavy things for their market business. We believe that this is a good way to offer a chance to improve the person's economic situation.
The criteria for receiving a loan are that:
We have projects selling clothes, growing mushrooms, making ropes, expanding a small business from selling just porridge to more of a small restaurant, selling beverages, eggs, boiling bananas, and flour, just to name a few.
1) The person is part of a group of at least 3 who have agreed to help each other,
2) The person is honest. The decision as to who will be in the group of 3 must be made by the participants themselves, so that if someone fails to pay back her loan the group accepts responsibility,
3) The person seeking the loan has a business plan with clear objectives, and
4) The person agrees to repay the loan with 2.5 % interest over 4 to 12 months. After the period of this loan, another plan can be made for the same sized or larger loan if the Ti- Machann (small business person) was successful and would like to increase their business.
TBA (Traditional Birth Attendant) Training
(Mombin Crochu & Bande du Nord)
TBAs are women and men selected by communities to assist with childbirth at home. They do not have formal training for that role, but some have apprenticed with others. Currently, more than 50% of deliveries in Haiti occur at home attended by TBAs, and there is a very high rate of maternal and newborn death. To help address these high mortality rates, ULS staff provide a training program from the Haitian Ministry of Public Health and Population (MSPP) for the TBAs. ULS nurses hold monthly meetings with the TBAs from the area and educate them on such topics as hygiene, pregnancy and childbirth danger signs, etc. To reduce infection during childbirth, ULS also provides each TBA with clean birthing kits which include the materials needed to decrease the risk of infection during delivery.
Agriculture Program
(Mombin Crochu)
Farmers are among some of the poorest people in Haiti. They often have difficulty purchasing seeds to plant, making it extremely hard to work their land productively. The Agriculture Program was established in 2011 after observing that many farmers in our community were preparing a piece of the land to grow crops several times a year, but lacked the seeds for planting. ULS believes that supporting family agriculture through education and assistance with essential supplies is very important for families' food security, so we started this program to provide seeds to the farmers, buy oxen and plows, and created a farmer network to establish productive gardens.
Today, we have a farmers' network of about 280 farmers. At the beginning of each season, ULS give seeds, and then at the end of the season, the farmers donate seeds back from their yield. Those seeds are then stored to be distributed the next season. The local farmers' committee is responsible to form and organize their collectives, selecting new farmers for the community garden, and determining how to share the profits with each other. Part of the profits generated is used to care for the oxen.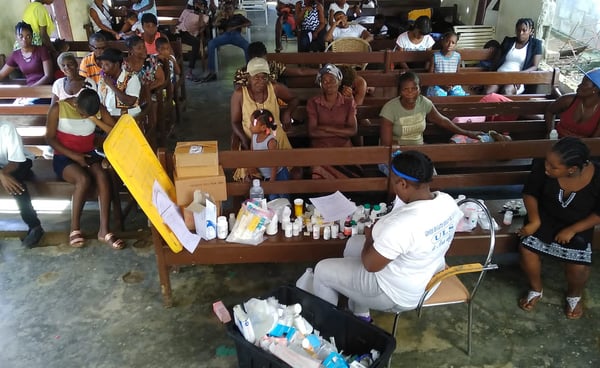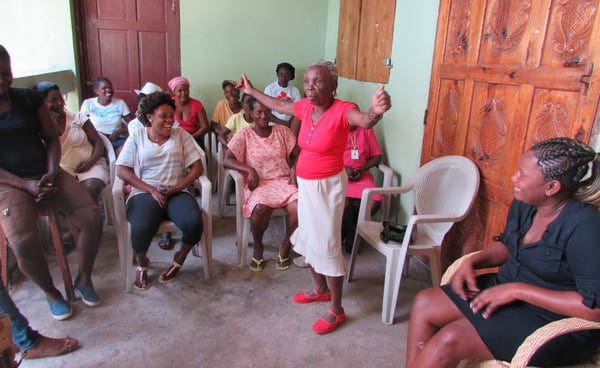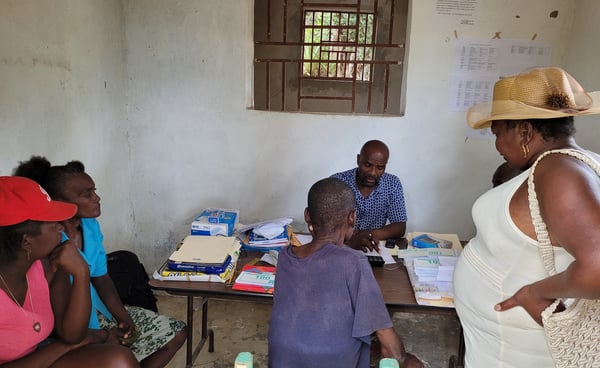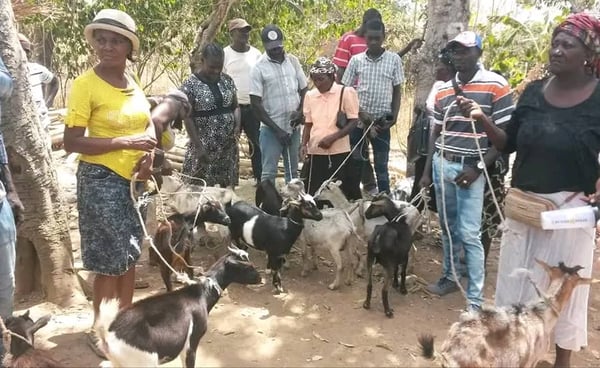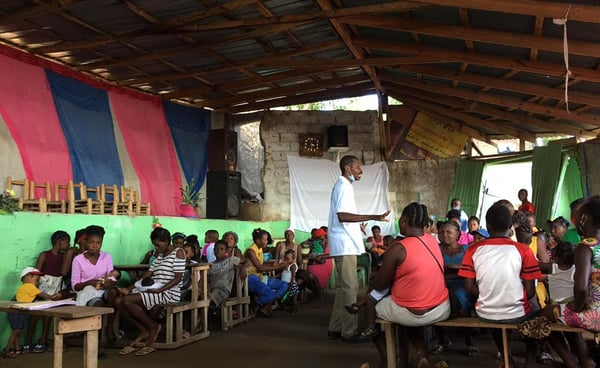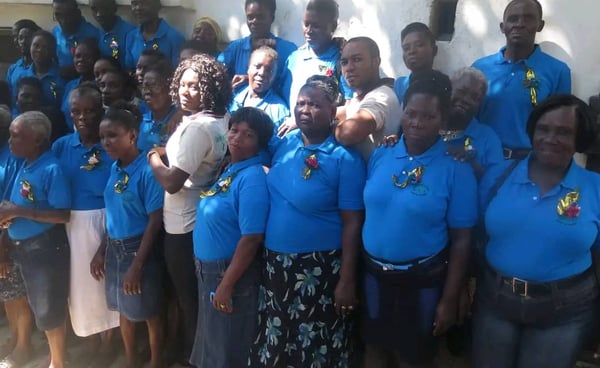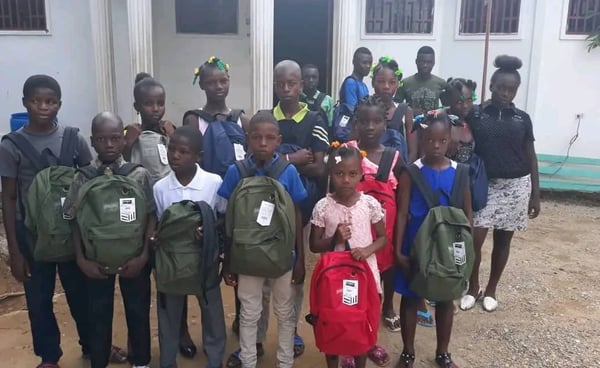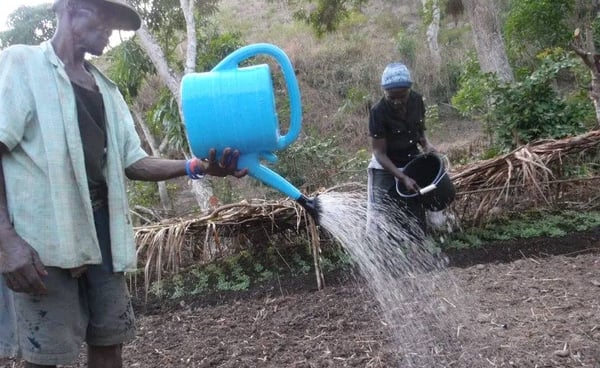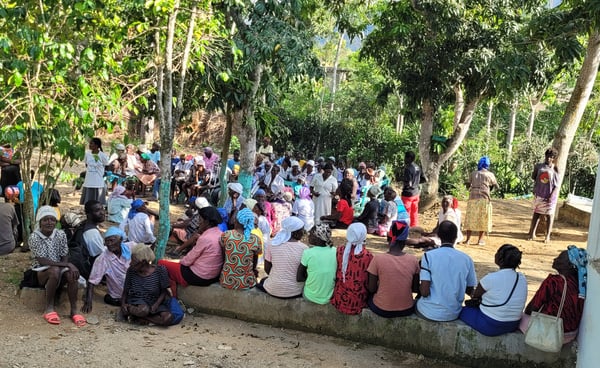 How You Can Help
General core support for health includes the clinic, mobile clinic, TBA, education, mother's club, and widow & poor program. Also, long-term community capacity development work and the Microloan for entrepreneurial adult/agriculture program.
Scholarship for youth You are welcome to support and change the life of a Haitian kid. These kids are waiting to be loved by you for attending a school to receive an education. To support this youth program, send $40 monthly for primary school, $60 monthly for secondary school, and the amount for college will depend on the school and the country. This money will be used for: enrollment, uniforms, school supplies, tuition, and primary health care.
"Love only grows by sharing. You can only have more for yourself by giving it away to others."
― Brian Tracy